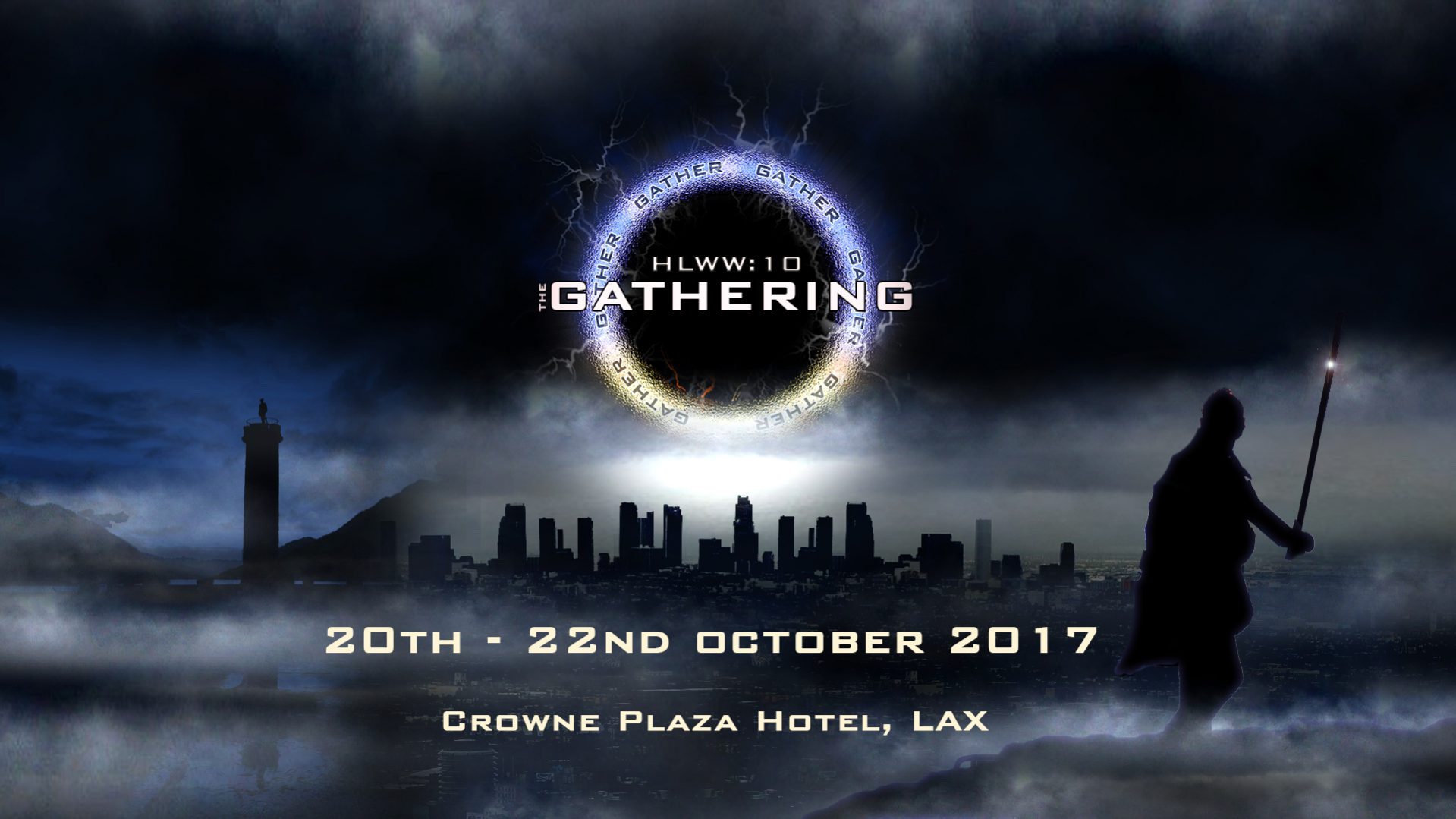 Highlander WorldWide would like to thank everyone who attended the October 'Gathering' event in Los Angeles in 2017
These kind of conventions and experiences take months of planning and it's always a mixture of blood, sweat, tears and laughter. Throughout all of 2017 we tried to put together an event that we felt gave fans of the show a better send-off for twenty-five years of shared passion. We think we succeeded - indeed, in many ways it was a more powerful and celebratory weekend than even we could have imagined.
We had more guests than ever before - so much so that one of our greatest tasks was to fit everyone in. But the resulting panels and conversations all seemed to be popular and well-received and our guests have all spoken on how touched they were by the reception the received.
HLWW wants to thank Adrian Paul, Peter Wingfield, Jim Byrnes, Elizabeth Gracen, Stan Kirsch, David Abramowitz, Ken Gord, Anthony De Longis (and Mary!), F Braun McAsh, James Horan, Gillian Horvath, Donna Lettow, Don Paonessa, Morrie Ruvinsky, Richard Martin, Clay Borris, Joe Pearson and Daryl Kyle for agreeing to join us.
We also want to thank our staff and volunteers - the people who gave up large amounts of time to make sure things ran smoothly on the ground and who were there to aid, assist and advise.
And - of course - we also want to thank you, the fans, for your enthusiasm and kind words before, during and after the experience - it's that kind of feedback that lets us know it was all worthwhile!
This was the last Highlander WorldWide convention planned for the foreseeable future, though keep an eye on our website and facebook pages for ideas we have for the future....

In addition to the main weekend-schedule on Saturday and Sunday, we are also offering some optional additional 'masterclass' sessions on the Friday (20th) which are available to purchase if you...

Tickets are now available for the Sword Experience which will take place on 20th October at The Gathering convention.  There will now be TWO Sword Experiences, one on Friday...

Our favourite whipmaster and talented swordsman Anthony De Longis will be bringing his unique skill-set to a masterclass on the Friday of the event.  His workshops and display of...

Expert swordsman and old friend of HLWW, F Braun McAsh will be bringing decades of experience to The Gathering and running THREE masterclasses on the Friday of the event,...

As well as joining us as a guest for the full weekend, Elizabeth Gracen will be running another of her fan-kata classes, similar to the ones that she has...

UPDATED! (New time/day) We're delighted that Stan Kirsch will be offering a lesson on treading the boards, finding your spotlight and honing your acting techniques… In parallel with his...


Please find details of our main convention schedule below. As always, we're a 'live' event, so there is the possibility of tweaks and changes on the day, but we'll do our best to alert you as quickly as possible if that happens. We've included who the main guests are for each panel, but we fully expect some additions and  professional gate-crashing from other guests! 🙂 You can find details of 'Masterclass Friday' here, (with some recent changes and additions ) but we're also now running several Friday panels for those who AREN'T doing those classes. FRIDAY: Registration 7:30am – noon (Friday) Also available late Thursday and clear directions will be posted at the venue. 8:00am – 9:00am PROP SECRET…...