The 'Highlander Down Under' Conventions…
Highlander DownUnder, held Conventions in Brisbane, Queensland, Australia between 1997 – 2003.
HLDU events established our standards, and quickly became proudly known as the cons at which all participants knew everybody else's name.  They would lean towards discussion and participation and  feature panel discussions, workshops, displays, competitions, merchandise and much more including get-togethers and a ceilidh.   All participants met the guests of honour and had time to chat with them.
Guests of Honour included major Highlander stars and behind the scenes personnel:Adrian Paul, Bill Panzer, Peter Davis, Ken Gord, David Abramowitz Peter Wingfield, Jim Byrnes, Elizabeth Gracen, Valentine Pelka, Anthony De Longis, James Horan, Gillian Horvath, Donna Lettow, Roger Bellon, Don Paonessa as well as authors Maureen Russell and John Mosby (the latter of whom became our regular emcee for events).

The Highlander WorldWide Conventions…
It became clear over time that HLDU's membership was spread across the globe and with the organisation working closely with Davis-Panzer, a reputation for quality and far-reaching inclusion was being established.  During the weekend of the Los Angeles Walkabout Workshop in February, 2004, Highlander DownUnder formally changed its name, becoming Highlander WorldWide, the officially-endorsed fan-club of the franchise.
Our first event thereafter as HLWW was the France Tour in October of the same year.
Our first full convention under the banner was HLWW6 (continuing the count from HLDU years), held in April/May of 2005 in beautiful Sydney Australia.
HLWW7 ('A Call to Arms') took place in Leeds, England – the organisation's first foray into European locations and, appropriately, most of the panels too place at the city's famous Royal Armouries with guests and attendees surrounded by examples of weapons from throughout the ages. We were especially pelased to welcome Bill Panzer to our event, a rare appearance by one of the key-players of Highlander and his last event before his untimely death in 2007.
HLWW8 ('Homecoming') whisked guests and attendees off to Vancouver, the Canadian city in which a large amount of the television series had been shot between 1992 and 1997. As well as many of the cast and crew, we were also joined by comic-book writer Brandon Jerwa who was the writer for Dynamite Entertainment's Highlander comic series. (We were pleased to welcome Peter Davis to the event, an unofficial guest who was able to join us and observe proceedings).
HLWW9 ('Sanctuary') returned the event to Los Angeles and saw our most expansive line-up of guests to date, with so many people who had contributed in one way or another to the show's success…

MEET THE TEAM:
Carmel Macpherson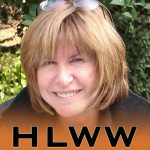 With HLWW, Carmel combines two great passions in her life – the spirit and mythology of Highlander and helping bringing people together to create dynamic relationships and opportunities.
Carmel began her career as a secondary teacher and academic. She has managed Human Resources departments for two of Australia's pre-eminent organizations – the Commonwealth Scientific and Industrial Research Organization (CSIRO) and the Australian Federal Police. From there she was recruited by PricewaterhouseCoopers to manage its first Business HR Process Outsourcing entity – HR Services. Three years later, she was invited to join Qantas to run its first People Shared Services center.
She previously ran her own management consulting company and returned to this in 2009, with a strong focus on providing strategic and operational advice to new start-ups and mentoring entrepreneurs.
---
Annie Christie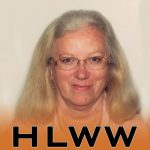 Annie discovered her love of travel at an early age, living in over fifty places as a kid and so army service was nothing new!  She achieved dual degrees (in History & Anthropology) and thinks that might have contributed to her discovery and liking for Highlander when the first season of the television series was broadcast in 1992.
She discovered the wider fan community through writing her own fiction and was thankful to discover the likes of Highlander writer Donna Lettow for advice. Her first convention was in Denver and she met Carmel Macpherson and Sonja van den Ende through those online forums and then visted them for the HLDU2 event. There was no looking back! – discovering she enjoyed helping to organise events rather than just sit in the audience.
She is now retired from her work at United Airlines, but appreciates even more opportunities to travel worldwide – and relies on HLWW to keep her out of trouble… while its files and merchandise keep the garage full!
---
John Mosby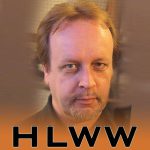 Though he now lives in Iowa, John was born and raised in Yorkshire, UK and over the last thirty years has built a career as a journalist and author. His first professional, published work was an interview with Christopher Lambert about Highlander and ever since then the franchise has weaved through his life, personally and professionally.  John was a guest at the HLDU5 event and thereafter became the emcee for most of HLDU/HLWW's events.
While continuing to write for various outlets, John also wears a variety of rather fetching hats within HLWW. He oversees press and publicity between conventions, designs most of the imagery and graphics for HLWW merchandise and promotions and – on the weekends of HLWW events – he returns to the role of emcee. His book, Fearful Symmetry, an acclaimed overview of all aspects of the Highlander franchise, is available through Amazon.
---
Bev Shihara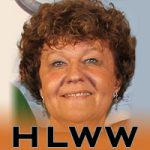 Bev has always been a high-flyer and organiser.  During her career in the U.S. Air Force, she held several senior level positions and was responsible for the implementation and management of an annual $8 million flying hour program. As operations superintendent, she coordinated with FAA officials on airspace matters and aircraft accident investigations. While assigned overseas, she held various roles which included negotiating with foreign air force officials and embassy personnel for airspace and diplomatic clearance, managing a staff of multi-national personnel in a highly sensitive joint operations center and briefing high level diplomatic and military personnel on strategic programs.
In a total departure from the field of aviation, she also holds a Georgia Real Estate License and is currently working for a new homebuilder in the Atlanta area.
As well as being a valued member of HLWW, Bev also serves on the board of Adrian Paul's PEACE Fund.
---
Karin Heindl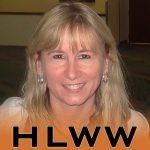 Karin was born in Austria and is now a U.S. citizen. She's been a Highlander fan since the original airing of the series in 1992 and attended her first ever convention in Leeds for HLWW7… and was hooked!  
She subsequently went on both the Scotland and Vancouver tours and joined the Committee with HLWW9 in Los Angeles where she took the role of Volunteer Coordinator, helping with registration and also handled the  proxy bidding at the auction. While her day job is as a Project Manager, Operations/I.T. for a wholesale printing franchiser, she solves crimes by night and heads up all merchandise distribution for HLWW.
---
Judith Smith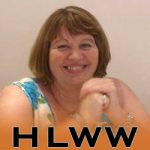 Judes rediscovered Highlander in 2000 when a friend loaned her some fan fiction.  Soon hooked, she sought out the television series on DVD and whatever was available online.  She attended the LA Workshop in 2004, quickly followed by the French tour and HLWW6 in Sydney in 2005. She was invited to join the Committee and has run the guest green room at each convention since. She also ran registrations for HLWW9 – which was an interesting experience as most queries arrived overnight and people expected responses whilst she was asleep.  Living in the UK has disadvantages for international events! There's no rest for the wicked!
Apart from Highlander, Judes is a mother of two and grandmother to one, working as a Personal Assistant but looking forward to retirement, attending events and conventions and enjoying life…
---
Aine Gliddon
Aine grew up in London, went to Australia in 1973 for 6 months holiday and has been there ever since. She knew and loved the Highlander movie and had seen first few episodes of TV show but it was not until channel-surfing in a hotel while visiting Grand Canyon in 1996 that she came across the 'Methos' episode – "But wait.. There's more?!"
In 1998 Aine's husband brought home a flyer advertising HLDU2 in Brisbane – her first Con.  There she met Chris Hendrickson from Boulder, USA and in October 1998 together went to HL Gathering 4 in Denver, followed by the first Highlander Cruise from Miami…. and she just kept going!
Aine has been involved with the HLDU/HLWW committee s0 long she can't  remember NOT being involved and enjoys the logistics-side of conventions.  In 2005 she took on role of editing convention and tour DVDs – a skill, which she had to learn from scratch.
Aside from HLWW Aine has worked past 40 years for the NSW National Parks Service.  In her spare time she explores the wild and beautiful Greater Blue Mountains World Heritage Area, in which she is so privileged to live.
---
Andy Sloane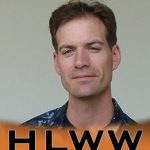 An eleven-year veteran of the U.S. Navy – presently stationed in Okinawa, Japan – Andy grew up in northwestern Louisiana and north Texas.  He discovered Highlander during the mid-1990s but didn't become a serious fan of the franchise until the fall of 1998.  Since that time he has undertaken several fan projects, including compiling a comprehensive annotated Highlander chronology which stands in excess of 600 typed pages.  He was one of the earliest members of the original Highlander message board and his now-defunct Yahoo! GeoCities Watcher Chronicles website was a fan favorite for many years.
Most notably, since early 2012, Andy has been pinpointing and cataloging the various filming locations used in Highlander: The Series, Highlander: The Raven, and the Highlander feature films.  He was appointed by Carmel Macpherson as HLWW's official "Locations Master" in 2013.  Additionally, since 2015, he has been leading Highlander-themed filming location tours to Vancouver.  Upcoming tours to Toronto and Paris are slated for the near future.  These tours allow participants to not only see the filming locations utilized in Highlander but to also meet with former Highlander cast and crew to enhance the experience.  Andy is considered by many Highlander alumni to be the "go to" person for locations and behind-the-scenes Highlander information.
Andy is also an avid martial artist, having trained continuously in Japanese and Okinawan martial arts for over 26 years.  Specializing in Okinawan karate, he is presently ranked 6th degree black belt in the art of Isshin-ryu karate and has been teaching martial arts for 20 years.  He is a noted historian in the Isshin-ryu karate community and has trained with some of the best teachers the art has to offer.