While Highlander has enjoyed massive success on cinema and television screens, a number of diverse projects have been created in other avenues: for DVD, comics, books and several other media – by talented professionals and fans. Some are unofficial and the work of passionate enthusiasm, some are actually endorsed by Davis-Panzer themselves. But all explore different facets of the Immortals mythology, taking the franchise into new areas with old and new characters or alternative histories.
In this section we will be looking at some of the wider contributions to the genre…
---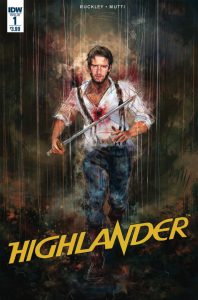 In late February 2017, IDW  launched their new Highlander comic with an arc entitled 'The American Dream' featuring Connor MacLeod and several new characters.  Written by Brian Ruckley and illustrated by Andrea Mutti, it is set just before the events of the original film.
You can read our full review by clicking the cover shown here…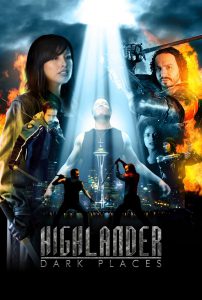 Andrew Modeen has always been a fan and was a prominent member of the Highlander Bulletin Board forum. But when the opportunity came to create some new Highlander material as part of an official contest, he had no idea that his project would take on a life of its own and become one of the few fan projects endorsed by Davis-Panzer.
Find out how his 'Dark' stories saw the light by clicking the cover image shown here…