Expert swordsman and old friend of HLWW, F Braun McAsh will be bringing decades of experience to The Gathering and running THREE masterclasses on the Friday of the event, providing a closer examination of the skills and techniques one needs when handling bladed weapons…
The first of these is The Swordmaster's Tool-Chest: Katana vs. German Longsword  (which will run from 9.30am – 11.30am)  a collaboration with Anthony De Longis (further details of this class can be found here)
Due to popular demand, Braun will also be offering a singular 'Knife Combat' masterclass – demonstrating that swords aren't the only bladed weapons to be effective…  There will be two available classes during the afternoon to accommodate the expected numbers.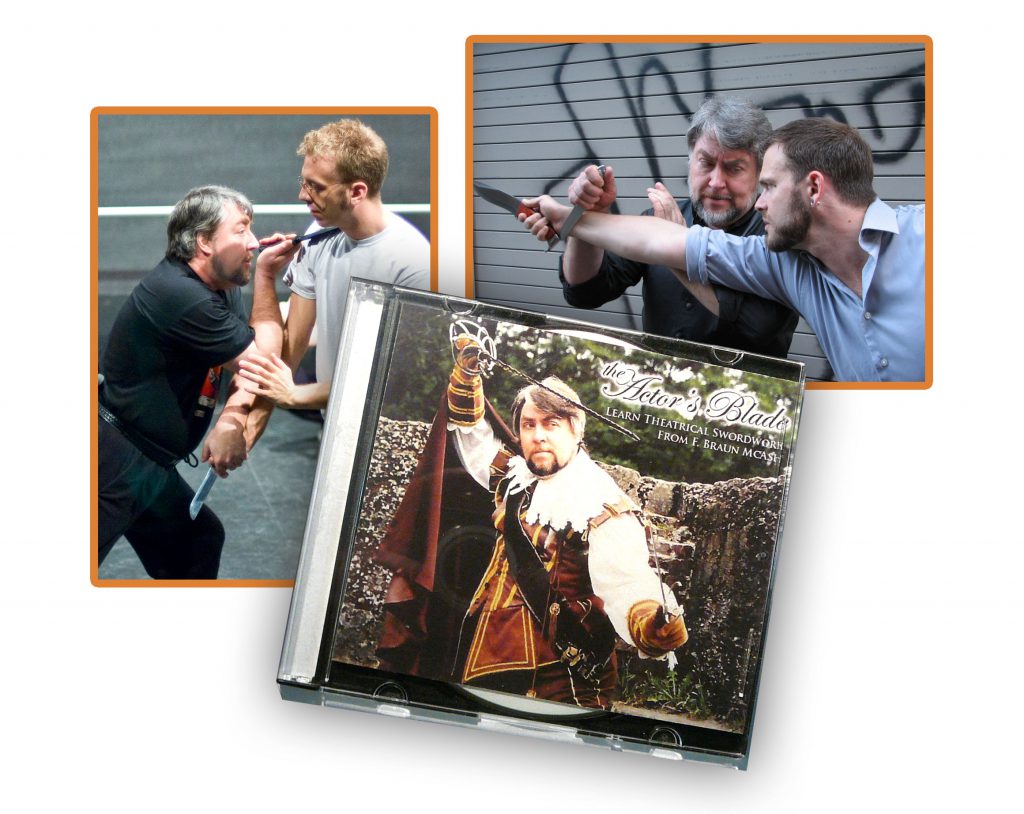 12:00 – 2:00pm   and   2:30pm – 4:30pm
KNIFE COMBAT WITH F. BRAUN McASH.
This workshop will show the realistic physical dynamics of this fighting form and teach basic and intermediate real knife combat techniques that have been chosen because they readily adapt themselves to being filmed without alteration – except for speed. No special clothing required. Hard rubber simulated knives will be supplied so that no-one runs the risk of being hurt.
Price: $70.00 (Each session). Payment can be made via PayPal (ID: sabremeister9@gmail.com). Please indicate 'Gathering – Knife Combat' and include your convention registration number.
There will be a limit of 22 students for each class. If any spaces left at time of event, payments may also be accepted then, but this will be strictly a first-come-first-served basis.